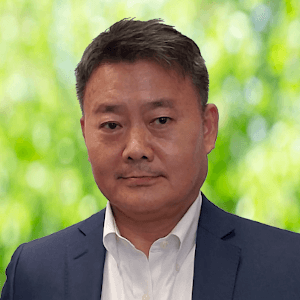 김기희 변호사
4103 Chain Bridge Road
Fairfax, VA 22030
[email protected]
703-652-9090 (Phone)
703-659-8411 (Fax)
We're a Virginia law firm with clients from around the world. We helped many citizens get charges reduced or dismissed and keep their records clean. Schedule your consultation today, and let's talk about what we can do for you!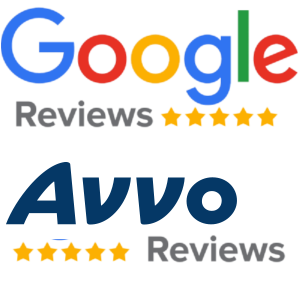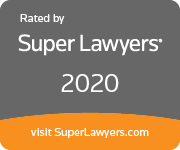 김기희 변호사 / 전직 검사
Daniel K. Kim / 김기희 변호사 is a Korean-American attorney with extensive experience in the intersection of law, business, and technology. Daniel is a native of Seoul, Korea, and attended Gangnam Middle School before his immigration to the United States. Daniel is a veteran of over 35 years of successful litigation and corporate advisory consulting career, serving as a trusted adviser to over 50 Fortune 500 companies, five of the top 50 U.S. banks, and 25 Am Law 100 firms providing multidisciplinary solutions to help clients navigate through complex problems during their most critical and stressful times.
REPRESENTATIVE EXPERIENCE
Accepted by the FTC as an expert and served as a testifying witness in a high profile Federal Trade Commission prosecution of international "Scareware" marketers. The case involved more than $163 million in an agreed settlement.

Served as a principal expert in an international software firm's $200 million lawsuits against a competitor for misappropriation of intellectual property. Alleged causes of action included copyright infringement, misappropriation of a trade secret, unfair competition, and unjust enrichment/restitution.

Served as a lead investigator and PCI-DSS expert on multiple high-profile PCI data-breach investigations and resulting litigation.

Served as a global application security program manager for one of the largest global banking firms providing due diligence and risk assurance for over 3,000 plus web and mobile financial applications.

Served as a national cybersecurity and cyber forensic practice director for a major global electronic evidence consulting firm.

Assigned by IBM to perform special high-profile projects at IBM Thomas J. Watson Research Center. Performed speech recognition technology integration proof-of-concept for one of the largest package delivery companies. Successfully completed build, integration, and demonstration of the system under a tight deadline.

Served as a complex data forensic consultant for the top two largest multi-billion dollar Wall Street investment Ponzi scheme and securities fraud cases.
PREVIOUS EXPERIENCE
Amazon Web Services (AWS) - AWS Senior Cloud Technical Account Manager - Linux and Networking expert and former CISA, CISSP, CISM, QSA/PA-QSA providing leadership and SME guidance to large-scale AWS Enterprise Cloud Customers to build and stay Well-Architected. Provide proactive architectural design assurance and oversight for Security, Performance, Availability, and Operational Excellence in the Cloud.  Daniel certified in: (1) AWS Certified Security - Specialty, (2) AWS Certified Solutions Architect – Associate, (3) AWS Certified Developer - Associate, (4) AWS Certified SysOps Administrator - Associate.

Citigroup, Inc. – Vice President, Global Application Security Program Manager of over 3,000+ web and mobile applications portfolio. Web, Mobile, Cloud Software Security Program Management, Software Security Design Review, Application Security Assessment / Testing, Web, Cloud, Mobile Software Security Strategy, Architectural Risk Analysis (ARA), Threat Modeling.
Defense Group Inc. – Managing Director, Cyber Expert Consulting.
FTI Consulting, Inc. – National Practice Director, Cyber Forensic – Electronic Evidence Consulting, Expert Witness Service in Digital Forensic, Copyrights, AFC analysis, Enterprise Risk Management Consulting, PCI QSA, PA-QSA, PCI-DSS Compliance Consulting, Data Breach Incident Response, Cyber Security / Data Privacy.
TruSecure / Cybertrust, Inc. (Acquired by Verizon) – Principal Consultant – Ethical Hacking, Enterprise Risk Management, threat modeling, vulnerability assessment, penetration test, application security review.
Check Point Software Technologies, Inc. – Global Account Systems Engineer, Advanced Threat Prevention, Cloud, Mobile, and Software Defined Platform/Infrastructure Risk Management Strategy. Named Account SE for Global Top-10 Banks, Named Account SE for Global Top-10 Managed Security Service Providers, Next Generation Solution Provider for Mobile, Cloud, Application, Web, and DDoS Risk Mitigation, Security Orchestration / Security Management Automation via Check Point R80 API / RESTful API Web Service programming (BASH and PHP scripting).
Capital One Financial Corporation – Senior Unix Administrator / Senior Security Engineer.
IBM – Advisory UNIX / Network / Firewall Specialist.
Constantine Cannon LLP – Law Clerk.
Office of the Public Defender – Law Clerk.
PRACTICE AREAS
Criminal Defense, Traffic, DUI/DWI
Privacy & Data Security
Internet Law
Cyber Breach Investigation & Digital Forensic
Electronic Discovery / Electronic Evidence Consulting
Intellectual Property, Trademark, Copyright, Trade Secrets & Unfair Competition
BAR ADMISSIONS
COURT ADMISSIONS
The Supreme Court of Virginia
United States District Court, Eastern District of Virginia
United States District Court, Western District of Virginia
United States Court of Appeals for the Fourth Circuit
U.S. Supreme Court
EDUCATION
Elon University School of Law – J.D.
Virginia Commonwealth University – B.S.
서울 강남중학교 – Seoul, Korea
MEMBERSHIPS AND AFFILIATIONS
Virginia State Bar
Fairfax Bar Association
Prince William County Bar Association
Virginia Association of Criminal Defense Lawyers (VACDL)
The International Association of Korean Lawyers (IAKL) / 세계 한인 변호사회
PCI Network – Founder and promoter
PCI SSC – Former PCI Security Standards Council's PCI QSA and PA-QSA (2005 to 2010)
(ISC)² – Certified Information Systems Security Professional (CISSP)
Information Systems Audit and Control Association (ISACA) – Certified Information Systems Auditor (CISA)
Information Systems Audit and Control Association (ISACA) – Certified Information Security Manager (CISM)


Attorney Kim is awesome. I was in a terrible accident and knew that I needed an attorney to help fight a reckless driving ticket. I didn't know any lawyers so I searched on Google and found this gem. In hindsight, I genuinely think calling Atty Kim was the best decision I made in 2018.
What struck me about him was his professionalism and passion. He obviously enjoys and is phenomenal at what he does. I would highly recommend his services if you are in need of a great lawyer.

Daniel Kim was great. I am a college student and was about to receive my second reckless driving ticket. He was dedicated to my cause and knew it would look bad on my behalf with future employers. He worked hard to help me out. My case was reduced to speeding and I am grateful for Mr. Kim. I would definitely recommend.

I'd just like to say how grateful I am for Daniel Kim's representation of me today. Being that this was my first time in that arena I cannot say how out of place and uncomfortable I was. I truly could not have made it without him. His professional demeanor and skill in the court room was superb. He reassured me that he would take care of everything. He told me that he would fight for me and he did. His mastery during the proceedings were critical to him winning the case. I would not hesitate to recommend him to anyone in need of his services.


Mr Kim was an excellent lawyer. He assisted me through the whole process and was very detailed in what the next steps were. He also laid out my options and how I wanted to move forward giving me his most professional advice. I recommend him to anyone looking for a lawyer.

I was going to start this review off with a bit of a background story, but if you're looking for the punch line it's that Kim is an amazing lawyer and an honest man. As a recent college graduate with fairly limited economic means I was lucky to have him as representation

He is the best the lawyer because he helped me in my case and he made my case dismissed even Though I didn't expect that. Thank you Mr Daniel K .kim